A HIGHER STATE


Club Paradiso

Advertising, Animation, Branding, Campaign, Concept, Content, Graphic Design, Identity, Print, Signing, Social Media, Website

A higher state

Paradiso is located in a former church; a place reserved for religious or spiritual rituals that now achieves this higher state with illustrious club nights. Since its opening in 1968, the church building on Weteringschans was a place that attracted youngsters, audiences and artists from Amsterdam, The Netherlands, Europe. The former purpose of Paradiso was brought back in use for a new audience and with another goal: being a portal to a higher state of mind through music.

"Music opens to man an unknown region, a world that has nothing in common with the world that surrounds him, in which he leaves behind all ordinary feeling to surrender himself to an inexpressible longing." E. T. A.
Hoffmann, Essay on Beethoven

Symbols and elements that amplify the higher state of mind are found all over the former church. From stained glass windows to cartouches in the facade, they all remind us of history but still have a monumental and majestic impact.
With this insight the classic look and feel of these symbols and elements was transformed into a minimalist modern day identity. With the purpose of communicating and amplifying the higher state of mind.



︎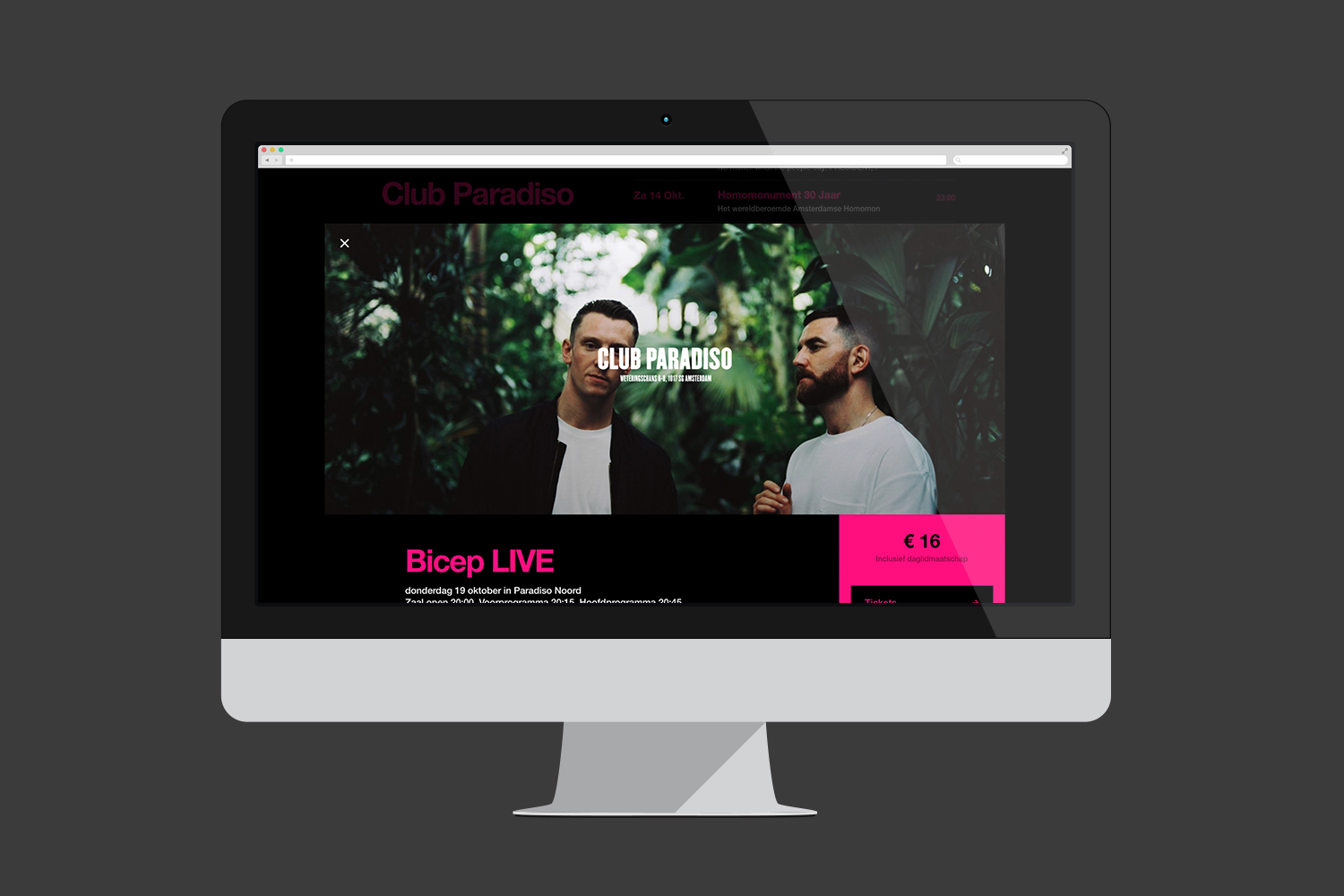 Location
Rotterdam Science Tower
Marconistraat 16
3029 AK Rotterdam


Services
Design
Film
And more


Ethos
Do everything.